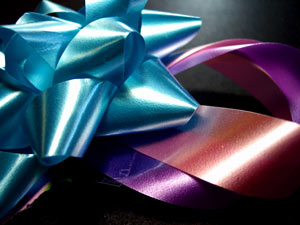 It is clear to all of us that Christmas is the time of year for giving. We picture this: A towering pile of presents under the tree, glistening and toppling as children and adults alike grapple to hear that sweet sound of tearing paper. Happy faces all around; laughter and smiles light the room up with festive cheer. Hot, steaming food, cooked perfectly and laid out on the table – a feast for the eyes before it even hits the stomach. Yet with parties to arrange, food to buy, and credit cards maxed out, we certainly feel the pinch and often find ourselves exhausted well before the big day even arrives. With so many people to please, mouths to feed and our wallets stretching as far as our patience, it's easy to feel like that "giving feeling" has been sucked right out of us. But must we really stretch ourselves and our bank balances so thinly over this festive period? What if we could do it differently, for a change? What if we were to give, instead of gift?
If you're a last-minute Christmas shopper, as many of us are, then by the end of this article you will have the chance to make Christmas this year different in a very special way. If you've already bought everything – right down to a new sock collection for your granddad – then maybe you will still take something away from this article that will help you plan for next Christmas, birthdays or other occasions. Of course, you can give at any time of the year; there are no rules or limits when it comes to giving, and often money doesn't have to be a part of it.
Instead of presents:
Consider the Gift of Experience
As an alternative to giving material gifts, experiences can brighten someone's day like nothing else. Think go-karting with your brother as if you were kids again, or a spa break for a good friend who's had a stressful time lately. Take your sibling's kids to a park or swimming for a day and watch as their eyes light up when you surprise them. Zoos, theme parks, fairgrounds – wherever you decided to go, the time spent together will not only be fun for them, but an enjoyable bonding experience for you both. Fun experiences with loved ones mean giving the incredible, invaluable gift of wonderful memories that you can talk about for years to come.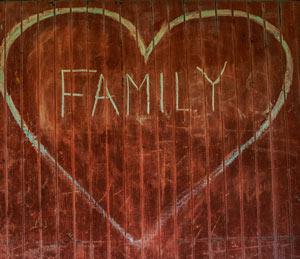 Consider the Gift of Love
In the words of The Beatles, "Love is all we need." Love really is the greatest gift of all. Sometimes people just need a little love. Instead of guessing what your partner would like for Christmas this year, show him/her how much you value them. Plant a kiss on their cheek when they least expect it. Tell your children about how much they make you smile. Write a letter to your neighbour, explaining to them that you've enjoyed all your chats over the fence and that you would like to go out with them for a coffee some time. Write a letter to a stranger, telling them how important and special they are, and leave it in a public place for someone to find. Tell your parents that you love them, right before they hang up the phone. Who do you love and appreciate in your life? How can you show them that you do?
Consider the gift of Learning
If you really feel that you must spend money on family and friends this year, why not try doing so with the gift of lessons? A new skill can deeply enrich a person's life and give them a feeling of purpose and direction. Does your mother keep mentioning that she wants to go to yoga classes, but can't quite pluck up the courage? Book one for her, and help her get the ball rolling. Instead of buying your niece or nephew that new toy that kids their age are going crazy for, how about buying him/her after-school lessons in their favourite hobby, like football or arts and crafts. Tight budget this year? If you have extensive knowledge about a particular subject, think about giving lessons as gift to friends or family members who show interest. They will appreciate it.
Consider the Gift of Friendship
To give the gift of friendship is easier than it seems. Could you be a listening ear for someone? A shoulder to cry on? Maybe you want to get to know a friend or a family member better, and show that you are there for them. Can you volunteer as a befriender or a telephone befriender? Or maybe you know of a neighbour who seems lonely. Could you visit them for a chat every now and again? A hug, a reassuring squeeze on the shoulders – sometimes people just want to hear the words, "It's alright, I'm here and I care.".
Consider the Gift of Your Time
Time is more than just money – Your time is priceless. What your time can do for others could make a huge difference to their lives. From fixing a friend's car to assisting an elderly relative in the home, who in your life needs your help and time? What skills do you have that you could offer to others? If you have a neighbour who can't get out to go shopping for their groceries every week – Would it be possible for you to arrange to take them? Just an hour of your time once a week could mean the difference between a friend being fed or struggling. Not-for-profit organisations always need volunteers, so what spare time do you have that you can share?
Giving is one of the most powerful, influential and loving things you can do
Giving nourishes the character and makes life rich and fulfilling. The next time you look at your Christmas gift list, see what could be in the place of those toys, clothes and gadgets that you have written down. Just think about things that could make a difference – things that could enhance your life and the lives of people around you. With small, simple gestures of kindness, you can create a fresh take on the meaning of 'giving' at Christmas this year.
How about it?
Facebook Comments